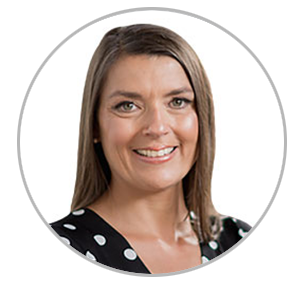 Caitlin Moon,
FIILPM LPP
Councillor, United States
Caitlin "Cat" Moon is a fifth generation lawyer and spent 18 years working with start-ups as a legal and strategic counselor. From these clients, she learned the process and benefits of agile project management and radically transformed the profitability and efficiency of her own practice by integrating these principles into her workflow.
In 2010, she began training and consulting with legal professionals to implement legal project management and agile workflows into a variety of legal settings.
Understanding that effective change management and a focus on user-centered design of implementation are crucial to successful adoption of LPM, Cat's expertise is in the relational side of LPM training. Cat has a masters in communication and extensive experience in using human-centered design thinking in the design and implementation of project management in legal settings.
Cat is Director of Innovation Design at Vanderbilt Law School, where she designs the JD innovation curriculum and teaches human-centered design, law as a business, legal operations, and technology courses such as blockchain and smart contracts.
She also serves as founder and director of the PoLI Institute, Vanderbilt Law's platform for executive education training, including legal project management, to practising legal professionals.
LinkedIn profile: www.linkedin.com/in/caitlinmoon/