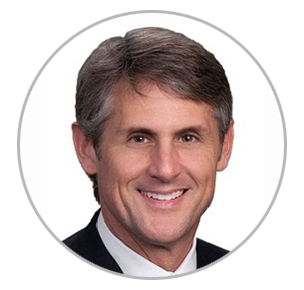 David Reuff Jr,
FIILPM LPP
United States

David A. Rueff Jr. has been Baker Donelson's Pricing and Legal Project Management Officer since the position was created in 2011. David has also been a practicing lawyer for over 20 years, has been PMP certified through PMI since 2010 and is certified in the Toyota Manufacturing Production System (Lean). He is responsible for strategy development and implementation of pricing, legal project management, process improvement and supporting technologies and manages a team of pricing specialists, legal project managers, attorneys and technologists.
David was responsible for leading the development of the Firm's pricing evaluation and approval process, the Firm's legal project management model – BakerManage®, the Firm's Lean model – BakerLeanTM and the Firm's proprietary budgeting tool – Budget DesignerTM. David also works regularly with Firm lawyers and clients to develop specialized pricing models, budgets and operational improvements using both process and technology.
David also assisted with the launch of the Firm's consulting affiliate, LegalShift, LLC and serves on the Board of Directors. David has provided consulting services for in-house legal departments by applying some of the same innovations he helped develop at Baker Donelson.
David's legal practice has provided a unique blend of law and project management. David provides both legal and project management counseling for disaster recovery programs funded by HUD Community Development Block Grant. He assists with program documentation, designing compliance requirements and developing processes and procedures for program administration of eligibility, title verification and compliance monitoring. David has supported and managed project teams for CDBG programs in Mississippi, New York, Texas, New Jersey and Louisiana. His experience includes the management and oversight of a program legal department for 2 years that included a team of 11 attorneys and 20 paralegals.
LinkedIn profile: www.linkedin.com/in/david-rueff-22b24226/