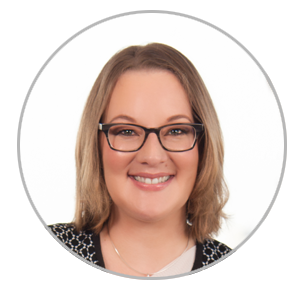 Nicolene Schoeman–Louw, LPP
South Africa
Nicolene Schoeman–Louw founded PocketAdvisor Legal Solutions in 2016.  
Nicolene is an admitted Attorney of the High Court of South Africa, Conveyancer, Notary Public, and Mediator; with a passion for entrepreneurs and helping them reach their most ambitious goals. She is also a Legal Project Practitioner and started her own law firm, SchoemanLaw Inc in 2007 and remains the Managing Director thereof.
She obtained her LLB degree cum laude and successfully completed her LLM degree (dissertation) in commercial law and B-BBEE, both at the University of the Free State. In addition, she obtained her postgraduate diploma in financial planning (CFP) at the University of Stellenbosch. Nicolene is also an Accredited Extended Disc ® Consultant.
She is a widely published academic and mainstream media author, seasoned training facilitator, speaker and radio personality.
Mrs Schoeman-Louw has won a number of prestigious awards, they include:
2012: Finalist in the Professional Category of the Regional Business Achievers' Awards (RBAA) – Western Cape
2013: Finalist as CEO magazine's Most Influential Women in Government and Business Africa
2019: Second Runner-up WOZA Women in Law Awards Corporate Attorney (Practicing)
2019: Finalist Standard Bank Topwomen Awards Top Young Achiever Under 40
2020: Finalist Accenture Rising Star Awards Entrepreneur Category
2022: First Runner-up WOZA Women in Law Awards Best in Corporate Law (Practicing)
2023: Winner Legal Personality of the Year FFI-MEA 3rd Anniversary Awards 
2023: Winner Female Founder Star of the Year FFI-MEA 3rd Anniversary Awards 
Mrs Schoeman-Louw has enjoyed the confidence of many successful entrepreneurs (both locally and abroad) over the years and continues to do so. As a trusted advisor she has actively contributed to the successes of many businesses, helped and continues to help many entrepreneurs build lasting legacies.