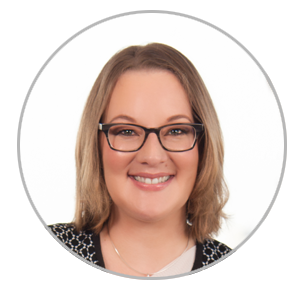 Nicolene Schoeman–Louw, LPP
South Africa

Nicolene Schoeman–Louw founded the SchoemanLaw Inc firm in 2007.
She is an admitted Attorney of the High Court of South Africa, Conveyancer, Notary Public, and Mediator; with a passion for entrepreneurs and helping them reach their most ambitious goals.
She obtained her LLB degree cum laude and successfully completed her LLM degree (dissertation) in commercial law and B-BBEE, both at the University of the Free State. In addition, she obtained her postgraduate diploma in financial planning (CFP) at the University of Stellenbosch.
An abstract of her LLM dissertation was published in the Journal for Estate Planning in 2006. Now, she regularly writes for academic publications such as De Rebus (the SA attorneys' journal) as well as Without Prejudice and Polity.org (legal briefs). She also regularly contributes to various online publications such as Spice4Life and other mainstream publications such as The Entrepreneur Magazine, Business Briefs, and Personal Finance Magazine (to name a few).
For over 7 years she presented The Law Report with Karen Key on SAFM, until the show was canceled. She currently shares her knowledge regularly on radio 786, RSG and other radio stations.
Mrs Schoeman-Louw lectured at the University of the Free State during her studies, presently guest lectures at Stellenbosch Business School and currently presents seminars and workshops on a wide range of legal topics for various organizations such as Bandwidth Barn, UnitedSucces, Cape Chamber of Commerce and Industry and the Business, Retail and Marketing Indabas – to name a few.
Mrs Schoeman-Louw has won a number of prestigious awards for her academic achievements. Among others, they include the:
• Hofmeyr Herbstein Gihwala Inc. Prize
• Gildenhuys van der Merwe Prize
• Juta Prize
• The Bobbert Medal (for obtaining her LLB degree cum laude)
Other Awards and achievements:
• 2012: Finalist in the Professional Category of the Regional Business Achievers' Awards (RBAA) – Western Cape
• 2013: Finalist as CEO magazine's Most Influential Women in Government and Business Africa
• 2019: Runner-up WOZA Women in Law Awards Corporate Attorney (Practicing)
• 2019: Finalist Standard Bank Topwomen Awards Top Young Achiever Under 40
Her professional and other affiliations include:
• Legal Practice Council (Western Cape – member number: 13546)
• International Institute of Legal Project Management – Legal Project Practitioner (member number: 859)
• Arbitration Foundation of South Africa (AFSA)
• UnitedSucces
• Women Presidents' Organization (WPO)
• Cape Town Attorneys' Association
• Institute of Directors Southern Africa (IODSA): 17476335
• Xtraordinary Women (member number: XWCT008)
• Western Cape Business Opportunities Forum (WECBOF)
Mrs Schoeman-Louw has enjoyed the confidence of many successful entrepreneurs (both locally and abroad) over the years and continues to do so. As a trusted advisor she has actively contributed to the successes of many businesses, helped and continues to help many entrepreneurs build lasting legacies.