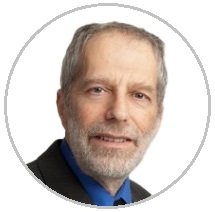 Steven B. Levy,
FIILPM LPP
Councillor, United States
Steven B. Levy is the author of The Off Switch and Legal Project Management, and is recognised as a business leader, project manager, and author who has spent many years helping the legal world deliver increased client value.
He formerly headed the legal technology/operations department at Microsoft, driving innovation and efficiency into one of the world's largest law departments.
He led two industry task forces, worked on the LEDES e-billing standards, and founded a corporate-law roundtable for sharing operations and technology information.
His unique and practical approach to teaching Legal Project Management, based on 30+ years managing projects and leading both businesses and people, has made him a highly requested speaker, trainer, and seminar leader.