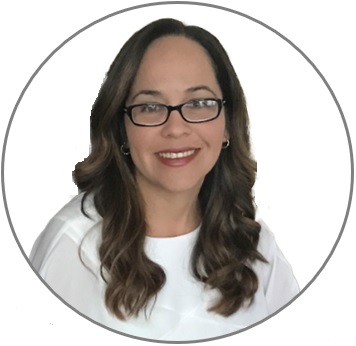 Carmen A. Cortes-Ramos, LPP
Puerto Rico
Carmen A. Cortes-Ramos
is an Industrial Engineer and Attorney admitted to practice in Puerto Rico State and Federal Courts. Carmen has over 20 years' experience providing consulting services to highly regulated industries and non-profits in the following areas: regulatory compliance, quality systems, legal and compliance strategy, projects / programs development, development of policies and procedures, and project management.
She has also provided legal consulting in corporate agreements, labor law, and regulatory enforcement procedures in Puerto Rico and the United States of America. Carmen has served as an adjunct Professor for the Externship courses at the University of Puerto Rico School of Law since 2013, and she was also a collaborator for the Project Management Master's Degree curriculum development for the School of Architecture at the University of Puerto Rico, focusing on the legal aspects of Project Management.
She has also served pro bono in the Board of Directors of different nonprofits in the island. Legal Project Management Partners have provided Legal Project Management services for organizations engaged in legal counseling and capacity building, as part of the disaster recovery efforts in Puerto Rico, after two major hurricanes hit the island in 2017.
The company continues to support different organizations in the disaster recovery efforts, Coronavirus State and Local Fiscal Recovery projects, and day to day Process Improvement, applying Legal Project Management, Lean principles, and ensuring compliance with regulations and quality systems requirements. The company also provides regulatory compliance and quality systems services globally, applying legal project management, legal/ compliance risk management, and a Lean approach.
Carmen is a certified Legal Project Practitioner and has provided training courses for over a decade. Some popular topics covered in her courses are: Legal Project Management, Nonprofits Operations, Quality Systems / Regulatory Compliance / Audits related to the US Food and Drug Administration (FDA) and the Drug Enforcement Agency (DEA) Regulations, Legal Impact of Corporate Documentation.