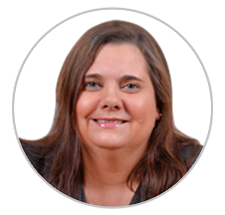 Jacqui Baldwin Jarvis, LPP
South Africa

Jacqui Baldwin Jarvis is an experienced South African trainer and management consultant – she has achieved the IILPM global Legal Project Practitioner (LPP™) certification and has been accredited as a trainer for the IILPM's LPM courses.
She has worked across various sectors, including Professional Services, Legal and Accounting. Her areas of expertise include Project and Programme Management, Change Management, Coaching and Mentoring, and Business Development.
Besides the IILPM certification and accreditation, Jacqui is accredited with the PMI as a Project Management Professional (PMP®) and has also completed the PRINCE2 Foundation Certification and a SCRUM Fundamentals certification (SFC™). She is a registered Assessor (Services SETA Constituent Assessor Registration Number: JJAR636837120) and has also completed SAQA US 15755 (Design and Develop Assessments) in South Africa.
Jacqui is currently the Vice President: Volunteer Management for the PMI South Africa Chapter
LinkedIn profile: www.linkedin.com/in/jacqui-baldwin-jarvis-pmp-9b827814/
Email:  [email protected]